TALENT-net Procurement Solutions
Recognizing and exploiting opportunities for sustainable procurement
Companies, technologies and business models are changing at breathtaking speed. In order to be the "business partner of choice" in this dynamic environment, purchasing and supply chain management must rethink their role.
TALENT-net has developed the most important analysis tools for future-proof procurement for you. The Transformation Solution, in which your procurement organization as a whole is put to the test. And for what we consider to be the most important fields of action: Sustainability and Methods, Systems and Tools.
In the Sustainable Supply Chain Solution, we work with you in six dimensions to develop an action-oriented and transparent supply chain that realizes value contributions through the sustainability gained. For the most important questions regarding the latest methods, systems and tools, we have developed the Procurement Digital Solution, which enables you to digitalize your procurement organization according to your specific needs.
In today's necessary, rapid transformation of your supply chain, we accompany you efficiently and effectively. Benefit from our constructive third-party opinion and we will bring your project to the desired success!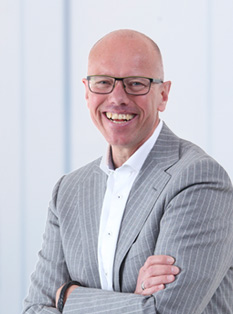 "TALENT-net (CH) GmbH helped us to structure and analyze our procurement processes efficiently and effectively with its Transformation Solution. With the help of the three workshops, it was also possible to develop a roadmap that helps us to build up our procurement systematically and responsibly within one year. We would like to thank TALENT-net GmbH for the pleasant and goal-oriented cooperation!"
Michel Stempfel
CEO, EXTRAMET AG
We are looking forward to your message!