TALENT-net Sustainable Supply Chain Solution
The basis for innovative solutions and a resource-saving, efficient supply chain.
The 14 largest SMI companies in Switzerland emit five times as much Co2 as the entire Swiss population per year. In order to achieve the netzero climate targets by 2050, we must all take responsibility – both companies and as individuals. Develop innovative solutions for a resource-saving and efficient supply chain with us and the support of our network partners. In our Sustainable Supply Chain Solution, we analyze together with you how your procurement organization must be positioned in the strategic fields of action for the requirements of the future. We will be happy to accompany you on the entire journey as well as on parts of it.
With the short check, you will receive a location determination of sustainability in your procurement organization in just 2 minutes
The challenges of a sustainable supply chain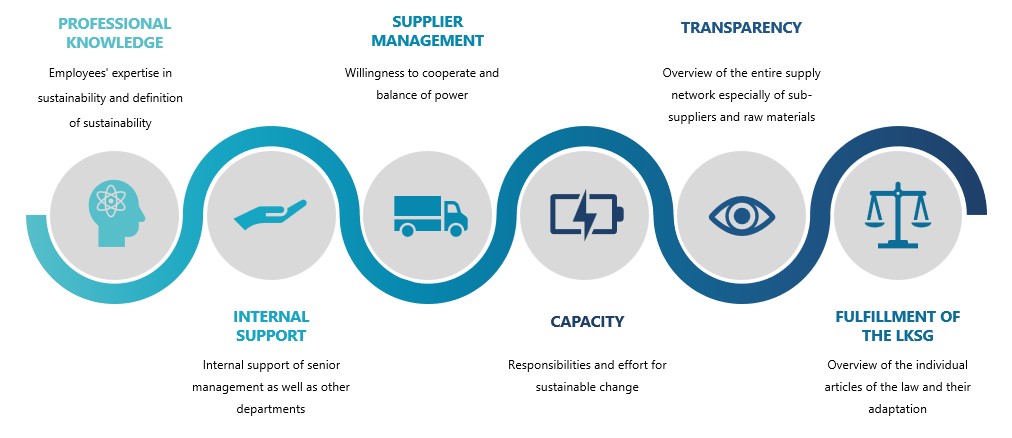 "Through the TALENT-net commodity group analysis, we received valuable insights and the first important results regarding sustainability in our procurement. In addition to these inputs, interesting discussions were held in the direction of new business models and the topic of "financial impact" was included. The "Purchasing Sustainability Strategy" created forms a good basis for the targeted management of the Key Categories and their suppliers with regard to ESG criteria. Over the next 12 months, the roadmap will help us to consistently make our procurement more sustainable in order to ensure future requirements from customers, suppliers, compliance and investors. We very much appreciated the close and efficient exchange with the TALENT-net partners and thank them for their high level of professionalism."
Bruno Zingg
CPO, Swisslog AG
We are looking forward to your message!