TALENT-net Transformation Solution
New technologies, digitalization and new business models - recognizing and exploiting the opportunities and risks of disruptive change
The corporate structure is in a constant state of change due to internal and external influences (shortage of skilled workers, digitalization …) and therefore requires further development. In our 360° Transformation Solution, we analyze together with you how your procurement organization must be positioned in the strategic fields of action for the requirements of the future.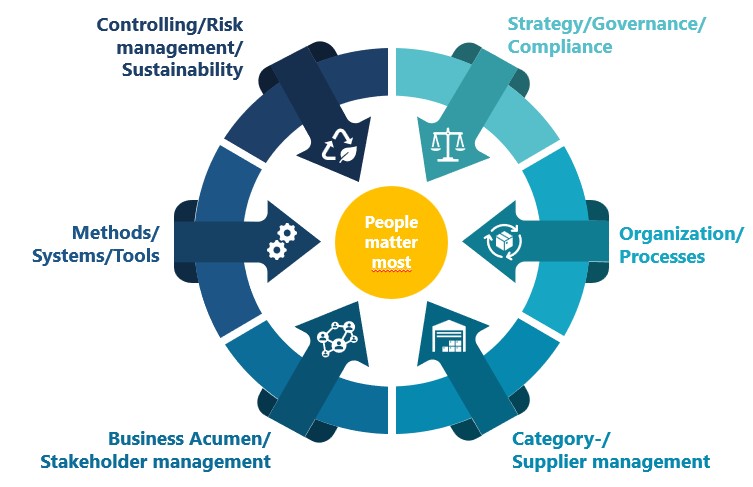 "TALENT-net (CH) GmbH helped us to structure and analyze our procurement processes efficiently and effectively with its Transformation Solution. With the help of the three workshops, it was also possible to develop a roadmap that helps us to build up our procurement systematically and responsibly within a year. We would like to thank TALENT-net GmbH for the pleasant and goal-oriented cooperation!"
Michel Stempfel
CEO, EXTRAMET AG
We are looking forward to your message!